Honda vehicles will soon be benefiting from Bell Canada's "
Bell Connected Car
" built-in mobile Wi-Fi hotspot, thanks to their new car partnership!
Bell Connected Car is powered by Canada's largest 4G LTE wireless network, and is just ideal for all drivers (and passengers) who want to stay connected, while on the road!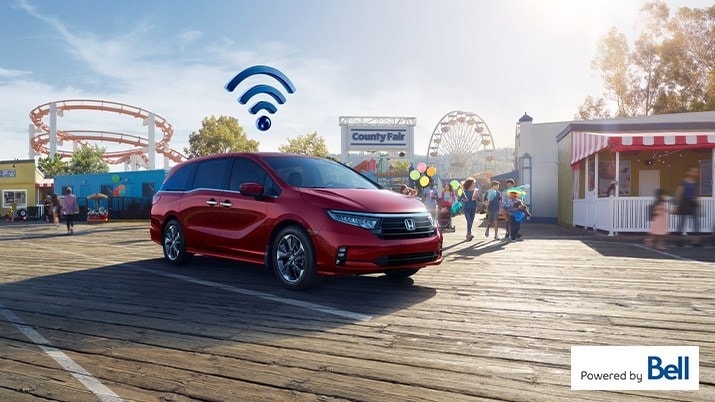 "
Like many consumers, Honda and Acura customers are looking for more convenient ways to stay connected, and our in-car Wi-Fi Hotspot powered by Bell provides the fast and reliable mobile connections they expect
," said Dave Jamieson, Senior Vice President, Sales and Marketing at Honda Canada. "Our vehicles come fully equipped with the features and accessories you need to safely access the information you need on the go. Whether running errands or on a family road trip with all your gear, our Wi-Fi Hotspot enables drivers to stay fully connected while ensuring passengers can enjoy all their favorite online content."
Bell Connected Car can also support up to 7 (compatible) devices, as well as (real-time) email and text access, plus it even enables video streaming, gaming, and web browsing for passengers!